The Conference on Future Applications of AI, Sensors, and Robotics in Society will bring together top experts, leaders and speakers from around the world. We are very pleased to present our top speakers (more speakers will follow soon).
Keynote Speaker
Professor Dr. Peter Gray
Peter Gray is a research professor of psychology at Boston College who has conducted and published research in neuroendocrinology, developmental psychology, anthropology, and education. He is author of an internationally acclaimed introductory psychology textbook (Psychology, Worth Publishers, now in its 8th edition), which views all of psychology from an evolutionary perspective.
His recent research focuses on the role of play in human evolution and how children educate themselves, through play and exploration, when they are free to do so. He has expanded on these ideas in his book, Free to Learn: Why Unleashing the Instinct to Play Will Make Our Children Happier, More Self-Reliant, and Better Students for Life (Basic Books). He also authors a regular blog called Freedom to Learn, for Psychology Today magazine.  He is a founding member and president of the nonprofit Alliance for Self-Directed Education (ASDE), which is aimed at creating a world in which children's natural ways of learning are facilitated rather than suppressed.  He is also a founding board director of the nonprofit Let Grow, the mission of which is to renew children's freedom to play and explore outdoors, independently of adults. 
He earned his undergraduate degree at Columbia College and Ph.D. in biological sciences at the Rockefeller University many years ago. His own current play includes kayaking, long-distance bicycling, backwoods skiing, and vegetable gardening.
Keynote Speaker
Professor Dr. Ken Mogi
Kenichirō "Ken" Mogi (茂木 健一郎 Mogi Kenichirō, born October 20, 1962 in Tokyo) is a Japanese scientist. He is a senior researcher at Sony Computer Science Laboratories and a visiting professor at the Tokyo Institute of Technology. According to the profile posted at his personal blog, his mission is "to solve the so-called mind-brain problem."
After graduating from the University of Tokyo in 1985 with a degree in science and in 1987 with a degree in law, Mogi received in 1992 a Ph.D. with the thesis "Mathematical Model of Muscle Contraction".
Ken Mogi was Japan's first TED speaker. He presented in 2012 March.
Mogi has published over 50 books, most of which are written in Japanese. They cover not only brain science but also includes, but not limited to, philosophy, history, art, education, and linguistics. His books have been frequently used as a source of university entrance examinations. His book "Nō to Kasō" (脳と仮想, "Brain and Imagination") has received 2005 Hideo Kobayashi award, and another book "Ima Koko kara Subete no Basho e" (今ここからすべての場所へ, "From Here, to Everywhere") has received 2008 Takeo Kuwabara academic award.
In 2018, Mogi has published his first book in English titled "Ikigai"
Keynote Speaker
Associate Professor Dr. Nesimi Ertugrul
Assoc. Professor Dr. Nesimi Ertugrul received the B.Sc. degree in electrical engineering and the M.Sc. degree in electronic and communication engineering in 1985 and 1989, respectively, and the Ph.D. degree in electrical and electronic engineering from the University of Newcastle, Newcastle upon Tyne, U.K. Since 1994, Dr. Ertugrul has been with The University of Adelaide, Australia, where he is currently an Associate Professor.
Dr. Ertugrul leads the Power Electronics and Electrical Machines research group in the School of EEE, and is a member of the Centre of Energy Technologies at the University, where I actively involve and contribute to various projects.
Some of his initiatives include the development of first computer aided electrical machines teaching laboratory, and the establishment of Autonomous Vehicles Research Laboratory. Furthermore, he has established "Australian Energy Storage Knowledge Bank" and is leading the South Australia node of the Future Battery Industries Cooperative Research Centre.
Dr. Ertugrul is a keen supporter of electric energy for all, and low-cost energy for disadvantaged communities and for future industries. He is at the forefront of microgrid and battery applications research and his primary research activities are in the areas of energy efficiency, renewable energy systems and their integration into the existing grid structure. He has been highly instrumental with a long term vision to develop reliable energy sources with industry. Dr. Ertugrul has a significant experience in sensors, sensing, signal conditioning, specifically in the areas of power quality and condition monitoring.

Keynote Speaker
Professor Dr. Shlomo Dubnov
Shlomo Dubnov is a Professor in UCSD Computer Music and is an affiliate faculty in Computer Science and Engineering. He graduated from the Rubin Music Academy in Jerusalem in composition and holds a doctorate in computer science from the Hebrew University, Jerusalem. He is a graduate of the prestigious Israel Defence Forces (IDF) Talpiot program. Prior to joining UCSD, he served as a researcher at the world-renowned Institute for Research and Coordination in Acoustics/Music (IRCAM), in Paris, and headed the multimedia track for the Department of Communication Systems Engineering at Ben-Gurion University, in Israel. In UCSD Dr. Dubnov conducts numerous research and creative projects on applications of Artificial Intelligence for music, entertainment and learning technologies. He is a Senior Member of IEEE and serves as a Lead Editor for ACM Computers in Entertainment.
He is currently a director of the Center for Research in Entertainment and Learning at UCSD's Qualcomm Institute and teaches in the Music and Interdisciplinary Computing in the Arts programs. He was a visiting Professor in KEIO University in Japan and University of Bordeaux, France. As a concerned academic, Dr. Dubnov has been active in free speech and anti-BDS (Boycott Divestment and Sanctions) forums, serving on board of several academic non- profit organizations working to build an international community of scholars dedicated to promoting academic integrity that hold to a standard of academic free speech, where any view that wishes to be heard must also submit to rational, empirically-grounded criticism.
He has published editorials on the topic and contributed to a book on Anti- Zionism on campus published by Indiana University Press.

Keynote Speaker
Professor Dr. Ryohei Nakatsu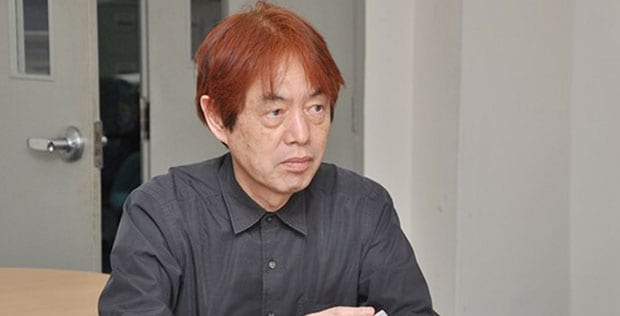 Professor Ryohei Nakatsu received the B.S., M.S. and Ph.D. degrees in electronic engineering from Kyoto University in 1969, 1971 and 1982 respectively. After joining NTT in 1971, he mainly worked on speech recognition technology. In 1994, he joined ATR (Advanced Telecommunications Research Institute) as Director of ATR Media Integration & Communications Research Laboratories. In 2002 he became Professor at School of Science and Technology, Kwansei Gakuin University. Since March of 2008 until December 2014 he was Professor at National University of Singapore (NUS) and was Director of Interactive & Digital Media Institute (IDMI) at NUS. Now he is serving as Visiting Professor of Kyoto University. Also, he is serving as CEO of NT & Associates. His research interests include interactive media, entertainment technologies and communication robot/agent.
In 1978, he received Young Engineer Award from the Institute of Electronics, Information and Communication Engineers Japan (IEICE-J), in 1996 the best paper award from the IEEE International Conference on Multimedia, in 1999, 2000 and 2001, Telecom System Award from Telecommunication System Foundation and the best paper award from Virtual Reality Society of Japan, and in 2000 the best paper award from Japanese Society for Artificial Intelligence. Also, he received in 2010 IEEE Kansai Section medal, in 2011 IEEE Virtual Reality Service Award and in 2012 IFIP TC14 Contribution Award.
He is a fellow of the IEEE since 2001 and a life fellow since 2014. Also, he is a fellow of the Institute of Electronics, Information and Communication Engineers Japan (IEICE-J) since 2001 and Virtual Reality Society of Japan since 2012. Also, he is a honorary member of Japanese Society for Artificial Intelligence. He is a member of various academic societies such as IEEE, IEICE-J, Japanese Society for Artificial Intelligence., and others. He was a chair of IFIP Technical Committee on Entertainment Computing since 2006 until 2012
Keynote Speaker
Professor Dr. Sven Ripsas
Sven Ripsas is Professor for Entrepreneurship (Berlin School of Economics and Law (BSEL), Academic Director of the BerlinMBA in Entrepreneurship and managest he startup activities of the BSEL. His central research focus is on Business Model Development, Corporate Innovation and Entrepreneurship, Lean Startup, Entrepreneurial Ecosystems and Entrepreneurship Education. He leads several research projects, among them BerlinStartupInsights (which analyses key performance indicators of startups), BENHU (that develops a cross-university entrepreneurship education network to support the Berlin entrepreneurship ecosystem), and TransBo (which helps SMEs to manage the transformation tot he digital economy). Research partners of Prof. Ripsas are (among others) Tim Dümichen (KPMG), Christian Herzog (BerlinPartner), Frank Dehne (Salesforce), Prof. Winkler (City University New York), Prof. Schildhauer (Humboldt Institute for Internet and Society, D), Prof. Faltin (Freie Universität Berlin, D), Google Inc. (USA), and the Wichita State University (USA). In 2007 Sven Ripsas started his own investment and consulting company "Daring Spirit UG" and holds 4 investments. Besides teaching he is Head of the Scientific Board of "Network for Teaching Entrepreneurship (NFTE Deutschland)". In 1995 he startet the first German business plan competition and a year later Babson College (Boston, MA) awarded him the Appel-Prize "for bringing entrepreneurial vitality to academia". Sven Ripsas lectures on his research interests and conducts workshops for startups and international companies aiming to develop their business and revenue models. Due to his experience as a triathlete and Yoga teacher his intention is to unfold everyone's individual potential.​
Keynote Speaker
Professor Dr. William Elkins
Professor Dr. William Elkins is an instructor in composition and rhetoric at the University of Arkansas at Little Rock. His specialties include studies in Biblical Literature and exegesis, political theology, and rhetoric, especially in structural and post-structural theory, communication and persuasion theory and praxis as well as personality development and spiritual formation, and mediation and conflict resolution.
He has over 30 years teaching experience, which include teaching at public state universities in Arkansas and public and religious institutions and forums in Texas, Colorado, and Arkansas.
Keynote Speaker
Maria Vovchok
Maria Vovchok is a journalist who is passionate about blockchain technology. She holds a degree in English-Ukrainian translation. Previously, she worked at the Ukrainian National Radio Station as a presenter, which lead to work as a presenter at Crypta-TV, CryptoCoin.News, and Crypto Market News.
Maria is a moderator and host of several blockchain conferences, including "Blockchain Cruise-2019." Recently, she started her own video blog.